3 best hotels in Altenfeld
Our top picks
Lowest price first
Nearest to
Best reviewed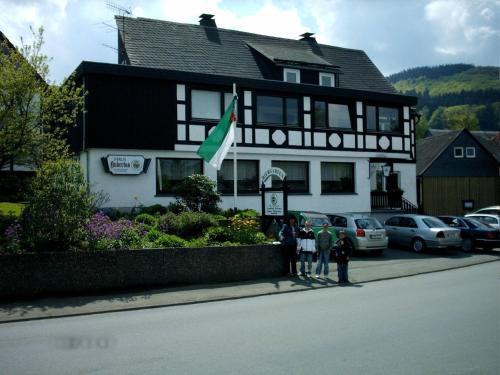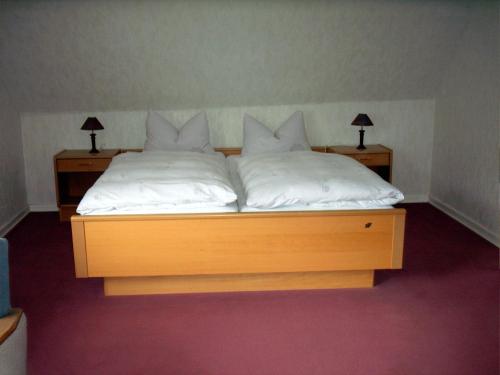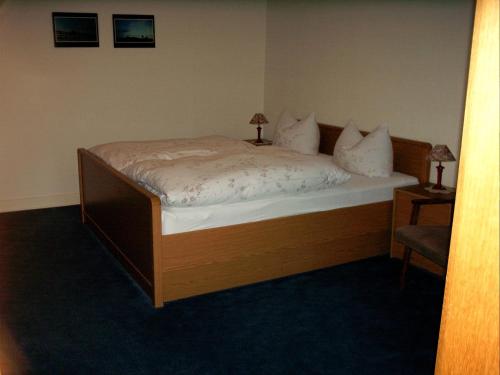 See all
Gasthof Haus Hubertus
Altenfeld,Altenfeld - View on map
Pets allowed
Car park
Free Wi-Fi in all rooms!
Check-in/out [express]
Sauna
Game room
Bicycles
BBQ facilities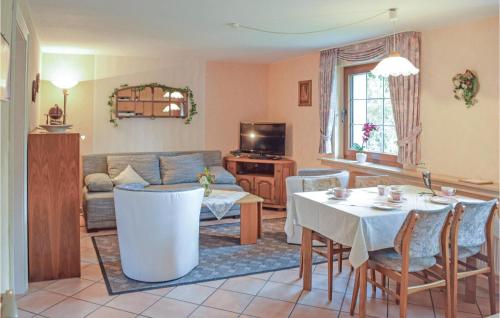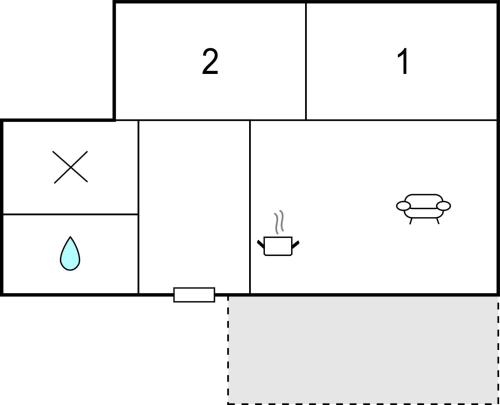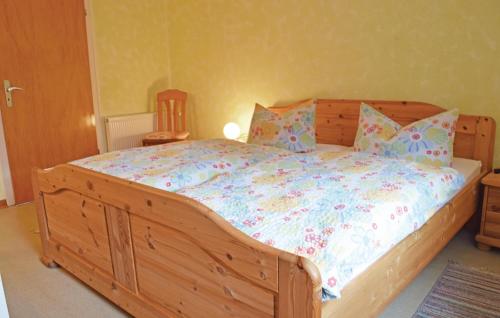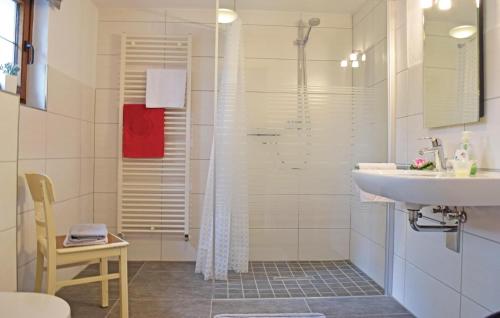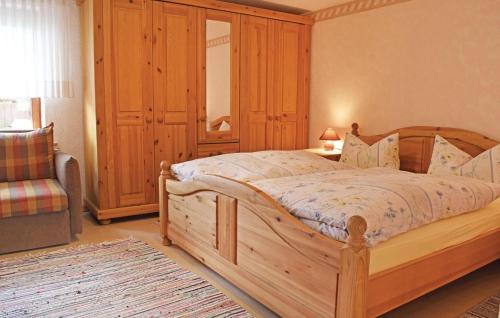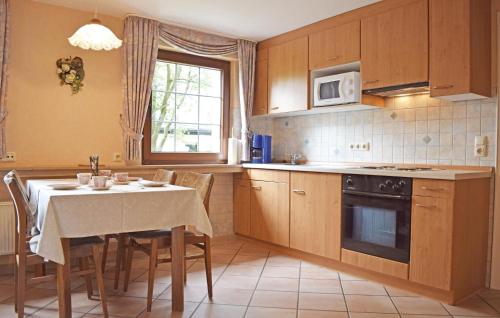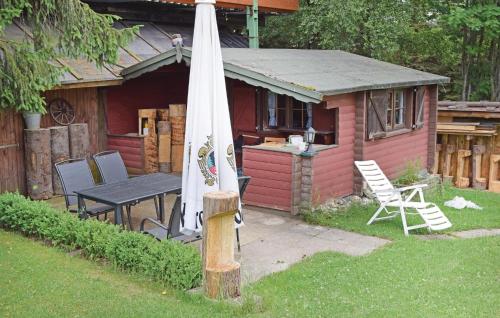 See all
See all
Ferienwohnung Richters Hof auf der Hiege
Altenfeld,Altenfeld - View on map
Pets allowed
Car park
Free Wi-Fi in all rooms!
Bicycles
Wi-Fi in public areas
Family room
Smoke-free property
Staff trained in safety protocol
Where to stay in Altenfeld
---
More about Altenfeld
Discover the Hidden Gems of Altenfeld in Winterberg, Germany
Altenfeld, a small town located in the beautiful region of Winterberg, Germany, is a hidden gem waiting to be discovered. With its stunning natural landscapes, rich cultural heritage, and friendly locals, Altenfeld offers a unique and unforgettable travel experience. One of the most interesting facts about Altenfeld is that it is the birthplace of the famous German poet, Heinrich Heine. Visitors can explore the Heine House Museum and learn more about his life and work. The town is also known for its traditional handicrafts, such as woodcarving, pottery, and weaving.
Top Reasons Why Altenfeld Should Be Your Next Travel Destination
There are countless reasons why Altenfeld should be on your travel itinerary. First and foremost, the town is surrounded by breathtaking natural beauty. From rolling hills and lush forests to sparkling lakes and rivers, the landscape is a feast for the eyes. Visitors can take leisurely walks or challenging hikes through the countryside, or go skiing and snowboarding in the winter months. Another reason to visit Altenfeld is its rich cultural heritage. The town has a long history that is reflected in its architecture, museums, and festivals. Visitors can explore the historic churches and buildings, such as the St. Margareta Church and the Altenfeld Castle ruins. The town also hosts several cultural events throughout the year, including the Altenfeld Festival and the Christmas Market.
Travel Guide: How to Get to Altenfeld with Ease
Getting to Altenfeld is easy and convenient. The nearest airport is Paderborn-Lippstadt Airport, which is about 60 kilometers away. From there, visitors can take a bus or train to Winterberg and then transfer to a local bus or taxi to Altenfeld. Alternatively, visitors can also drive to Altenfeld. The town is located near the A46 highway, which connects to other major highways in the region. There are also several car rental companies available at the airport and in Winterberg.
10 Fun Things to Do in Altenfeld for a Memorable Vacation
There are plenty of fun and exciting things to do in Altenfeld that will make your vacation unforgettable. Here are some of the top activities and attractions: 1. Visit the Heine House Museum and learn about the life and work of Heinrich Heine. 2. Explore the historic St. Margareta Church and the Altenfeld Castle ruins. 3. Take a leisurely walk or challenging hike through the beautiful countryside. 4. Go skiing or snowboarding in the winter months at the nearby ski resorts. 5. Attend the Altenfeld Festival and enjoy live music, food, and drinks. 6. Visit the local handicraft shops and see traditional woodcarving, pottery, and weaving. 7. Take a dip in the crystal-clear waters of the nearby lakes and rivers. 8. Go fishing or boating in the scenic waterways. 9. Attend the annual Christmas Market and shop for unique gifts and souvenirs. 10. Enjoy the local cuisine at one of the many restaurants and cafes in town.
Why Agoda.com is Your Best Bet for Booking a Hotel in Altenfeld
When it comes to finding the best hotels in Altenfeld, Agoda.com is your go-to source. With a wide selection of accommodations to choose from, ranging from budget-friendly options to luxurious resorts, Agoda.com has something for every traveler. Agoda.com also offers competitive prices and exclusive deals that you won't find anywhere else. Plus, the website is user-friendly and easy to navigate, making it simple to find and book the perfect hotel for your needs.
The Best Time to Visit Altenfeld for an Unforgettable Experience
The best time to visit Altenfeld depends on your preferences and interests. If you enjoy outdoor activities and winter sports, then the winter months are the ideal time to visit. The nearby ski resorts offer excellent skiing and snowboarding opportunities, as well as other winter activities like sledding and ice skating. If you prefer warmer weather and outdoor adventures like hiking, biking, and swimming, then the summer months are the best time to visit. The countryside is lush and green, and the lakes and rivers are perfect for swimming and boating.
Travel Tips: What You Need to Know Before Visiting Altenfeld
Before you visit Altenfeld, there are a few things you should know to make your trip as smooth and enjoyable as possible. Here are some travel tips to keep in mind: - The official language in Altenfeld is German, so it's a good idea to learn some basic phrases before you go. - The currency in Germany is the Euro, so make sure to exchange your money before you arrive. - The weather in Altenfeld can be unpredictable, so be sure to pack layers and rain gear. - It's a good idea to book your accommodations and activities in advance, especially during peak travel seasons. - Tipping is not mandatory in Germany, but it's customary to leave a small tip for good service. - When visiting cultural sites and museums, be respectful of local customs and traditions.
Where to Stay in Altenfeld: A Comprehensive Guide to Accommodations
Altenfeld offers a variety of accommodations to suit every traveler's needs and budget. From cozy bed and breakfasts to luxurious resorts, there's something for everyone. Here are some of the top hotels in Altenfeld: - Gasthof Haus Hubertus: This charming hotel offers comfortable rooms and a restaurant serving traditional German cuisine. - Hotel Winterberg Resort: Located just a short drive from Altenfeld, this resort offers spacious rooms, a spa, and a restaurant. - Hotel Liebesglück: This cozy bed and breakfast offers comfortable rooms and a delicious breakfast. - Hotel Schneider: This family-friendly hotel offers spacious rooms, a sauna, and a restaurant serving local cuisine. - Hotel Der schöne Asten: This luxurious resort offers spacious rooms, a spa, and a restaurant with panoramic views of the surrounding countryside.
Indulge in the Best Local Cuisine: What to Eat in Altenfeld
Altenfeld is known for its delicious local cuisine, which features hearty dishes made with fresh, locally sourced ingredients. Some of the must-try dishes include: - Sauerbraten: A traditional German pot roast made with marinated beef and served with red cabbage and potato dumplings. - Schnitzel: A breaded and fried pork or veal cutlet served with fries or potato salad. - Bratwurst: A grilled sausage made with pork, beef, or veal and served with sauerkraut and mustard. - Rouladen: Thinly sliced beef rolled around a filling of bacon, onions, and pickles and served with mashed potatoes. - Black Forest Cake: A rich chocolate cake layered with whipped cream and cherries, topped with chocolate shavings.
Getting Around Altenfeld: A Visitor's Guide to Transportation
Getting around Altenfeld is easy and convenient. The town is small enough to explore on foot, and there are also several local buses and taxis available. Visitors can also rent a car to explore the surrounding countryside and nearby attractions. Overall, Altenfeld is a charming and picturesque town that offers something for everyone. Whether you're looking for outdoor adventures, cultural experiences, or just a relaxing getaway, Altenfeld is the perfect destination. And with Agoda.com, finding the perfect hotel for your stay has never been easier.