Discover the neighborhoods of Heilongjiang Province
---
5-star hotels in Heilongjiang Province
---
staying here was the icing on the cake for a perfect holiday. this was our first time staying with the shangri la and we loved it. it was very obviously the best hotel option in harbin, head and shoulders above the other accommodation options. worth the price difference given the spectacular views you get (be sure to book a superior room for a guaranteed view) as fo...
Catherine
, United Kingdom
---
It was little bit strange when we found this hotel. it was under the commercial building. This hotel occupied only 3 floors. However, the design and conditions is good. Very good location, you can find many restaurant, massage and shopping around this area. Recommended!!
lai
, Hong Kong SAR, China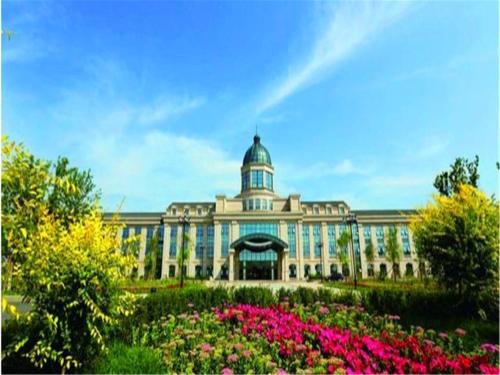 ---
Really nice new hotel, Not in town but 15 min walk to the ice park and loads of other attractions are nearby. Taxi is needed to go anywhere but 20 RMB gets you into town, so still cheaper than an 'in-town' hotel and really great hotel. the rooms are generous and the staff excellent.
---
Location, ok because we hired a car and driver , going to the cable car about 10 mins drive. Lobby ok but not grand. The room we booked included breakfast. We are Muslim family so we need to choose what we can eat, the supervisor uncharged kitchen is so good, he gives my husband vegetarian food and fruits to take with us bcos we dont eat at the restaurant , we had to r...
---
It was our first time to Mohe, didn't know which hotel to stay in, just picked on on Agoda and was not dissapointed.
---
It was perfect from the moment we touch down in airport. Free airport transfer although had to wait for a fair bit as the cars were delayed due to an road accident. The only glitch was that they gave us a very hot room initially. But changed for us only after 1 hour of communications. The 2nd room was big , spacious and clean. Design was modern. The breakfast was inter...
---
More about Heilongjiang Province
While in China, be sure to explore the Province of Heilongjiang. Agoda.com offers big savings on 1144 hotels in top locations. Our instant confirmation gives you piece of mind and more time explore popular cities such as Harbin, Suihua, Daqing. Getting around Heilongjiang is easy with the Province's major airports as access points to major cities. Book now on Agoda.com and save up to 75% on Heilongjiang hotels.