2 best hotels in Sirumathur
Our top picks
Lowest price first
Nearest to
Best reviewed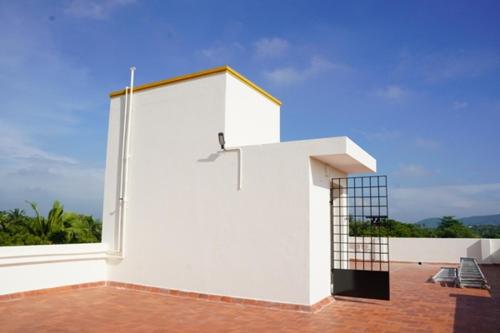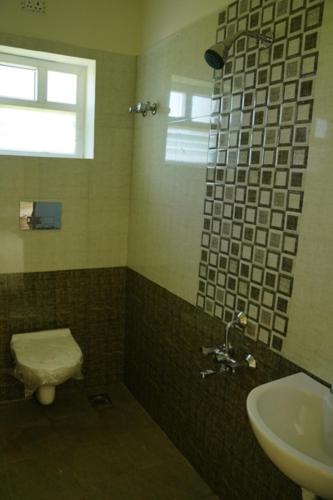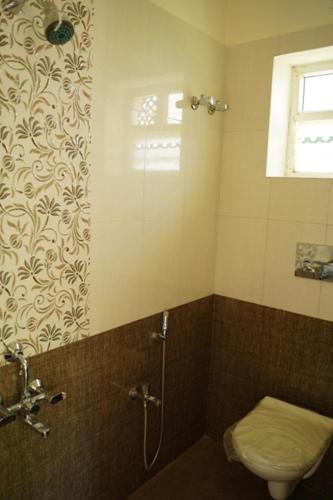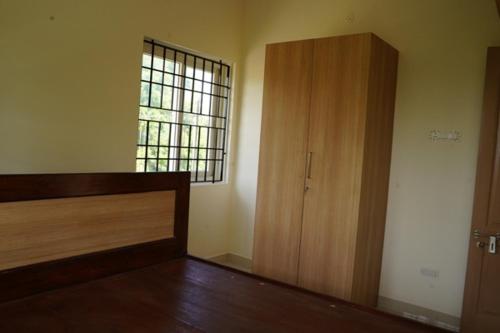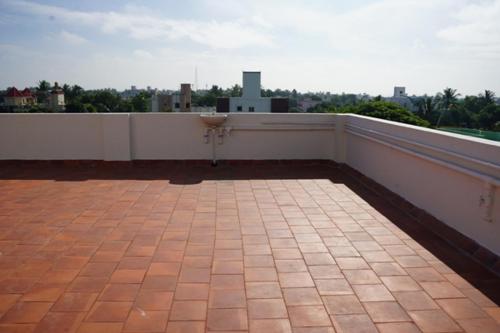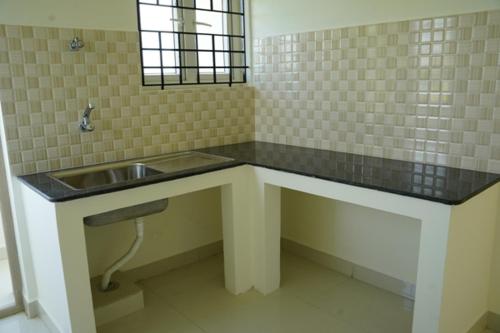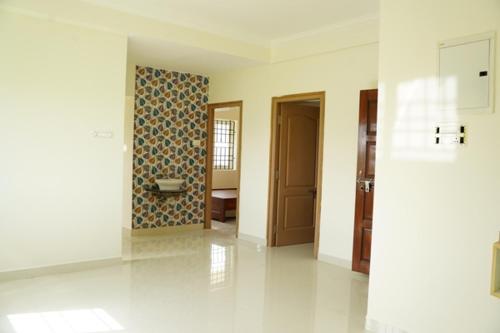 See all
AARROORA ENCLAVE
Sirumathur,Sirumathur - View on map
Car park
Free Wi-Fi in all rooms!
Wi-Fi in public areas
Terrace
Air conditioning in public area
Internet services
Garden
English
"Great location, really pleasant and clean rooms, but the thing that makes this such a good place to stay are the staff."
See all
Hotel Hilarity Inn
Sirumathur,Sirumathur - View on map
Airport transfer
Valet parking
Shuttle service
Free Wi-Fi in all rooms!
Front desk [24-hour]
Check-in/out [express]
BBQ facilities
Luggage storage
Sirumathur hotels & accommodations
---
Cheap places to stay in Sirumathur
---
Frequently asked questions
What's the average price of a hotel in Sirumathur?
The average price for a 3-star hotel in Sirumathur is USD 25.
What's the average price of a hotel in Sirumathur this weekend?
The average price for a 3-star hotel in Sirumathur this weekend is USD 29.
What's the average price of a hotel in Sirumathur tonight?
The average price for a 3-star hotel in Sirumathur tonight is USD 29.
More about Sirumathur
Discover the Hidden Gems of Sirumathur in Chennai, India
Sirumathur is a quaint neighborhood located in the southern part of Chennai, India. It is a hidden gem that offers a unique blend of history, culture, and modernity. The neighborhood is known for its lush greenery, serene atmosphere, and friendly locals. Sirumathur is an ideal destination for travelers looking for a peaceful and relaxing vacation away from the hustle and bustle of the city.
Top Reasons to Visit Sirumathur for Your Next Vacation
Sirumathur offers a plethora of attractions and activities that cater to all types of travelers. One of the top reasons to visit Sirumathur is its rich cultural heritage. The neighborhood is home to several ancient temples, including the famous Sri Kailasanathar Temple. The temple is known for its intricate carvings and architecture and is a must-visit for anyone interested in history and culture. Another reason to visit Sirumathur is its natural beauty. The neighborhood is surrounded by lush greenery and is home to several parks and gardens, including the Sirumathur Park and the Sirumathur Lake. These places offer a peaceful and serene environment, perfect for a morning jog or an evening stroll. For adventure seekers, Sirumathur offers several exciting activities such as trekking, camping, and rock climbing. The neighborhood is located near the Guindy National Park, which is home to several species of animals and birds. Visitors can go on a safari and get a chance to see these animals up close.
Travel Guide: How to Go to Sirumathur Hassle-Free
Getting to Sirumathur is easy, thanks to its proximity to the Chennai International Airport. From the airport, visitors can take a taxi or a bus to reach Sirumathur. The neighborhood is also well-connected to the rest of Chennai through public transportation, including buses and trains.
10 Fun Things to Do in Sirumathur for an Unforgettable Experience
There are several fun things to do in Sirumathur that will make your vacation unforgettable. Here are ten of the best: 1. Visit the Sri Kailasanathar Temple and admire its intricate carvings and architecture. 2. Take a stroll in the Sirumathur Park and enjoy the lush greenery and serene atmosphere. 3. Go on a safari in the Guindy National Park and get a chance to see several species of animals and birds. 4. Visit the Sirumathur Lake and enjoy a peaceful boat ride. 5. Explore the Sirumathur Village and learn about the local way of life. 6. Attend a cultural event or festival and experience the local traditions and customs. 7. Go on a trekking or camping trip and enjoy the natural beauty of Sirumathur. 8. Visit the Madras Crocodile Bank Trust and learn about the conservation efforts for crocodiles and other reptiles. 9. Take a cooking class and learn how to make traditional Indian dishes. 10. Shop for souvenirs and handicrafts at the local markets and support the local artisans.
Why Book a Hotel in Sirumathur with Agoda.com
Agoda.com offers a wide range of hotels in Sirumathur to suit all budgets and preferences. From budget-friendly hotels to luxurious resorts, Agoda.com has something for everyone. Booking a hotel with Agoda.com is easy and hassle-free. Visitors can choose from several payment options and can avail of exclusive discounts and deals.
The Best Time to Visit Sirumathur for an Amazing Holiday
The best time to visit Sirumathur is between October and February when the weather is pleasant and mild. During this time, the neighborhood is covered in lush greenery, and the parks and gardens are in full bloom. The temperature during this time ranges from 20°C to 28°C, making it perfect for outdoor activities and sightseeing.
5 Essential Tips for Travelers Planning to Visit Sirumathur
Here are five essential tips for travelers planning to visit Sirumathur: 1. Carry a mosquito repellent as the neighborhood is surrounded by lush greenery and lakes. 2. Dress modestly when visiting temples and other religious places. 3. Respect the local customs and traditions. 4. Try the local cuisine, but be cautious if you have a sensitive stomach. 5. Carry a map and a guidebook to help you navigate the neighborhood.
Where to Stay in Sirumathur: Top Hotel Picks for Any Budget
Sirumathur offers several accommodation options to suit all budgets and preferences. Here are some of the top hotel picks in Sirumathur: 1. Hotel Hilarity Inn - This budget-friendly hotel offers comfortable rooms and excellent service. 2. Collection O 84366 Urban Stay Service Apartments - This luxurious hotel offers spacious apartments with modern amenities. 3. OYO Flagship 469 Nungambakkam - This mid-range hotel offers clean and comfortable rooms and is located near several attractions. 4. Turyaa Chennai - This 4-star hotel offers spacious rooms, excellent service, and modern amenities. 5. The Leela Palace Chennai - This 5-star hotel offers luxurious rooms, world-class service, and excellent dining options.
What to Eat in Sirumathur: A Foodie's Guide to Local Cuisine
Sirumathur is known for its delicious and flavorful cuisine. The neighborhood offers several local delicacies that are a must-try for any foodie. Here are some of the top dishes to try in Sirumathur: 1. Idli and Dosa - These are traditional South Indian breakfast dishes made from rice and lentils. 2. Biryani - This is a spicy rice dish made with meat or vegetables and flavored with several spices. 3. Sambar - This is a lentil-based vegetable stew that is served with rice or idli. 4. Rasam - This is a spicy and tangy soup made with tamarind and several spices. 5. Filter Coffee - This is a strong and flavorful coffee that is a favorite among locals.
How to Travel Around Sirumathur for an Authentic Experience
The best way to travel around Sirumathur is by foot or by bicycle. The neighborhood is small and compact, making it easy to explore on foot. Visitors can rent a bicycle and explore the neighborhood at their own pace. Another option is to take a local bus or a taxi to explore the nearby areas. Traveling like a local will give visitors an authentic experience of Sirumathur and its culture.